Student Seminar for Global Citizenship and Peace
2019 Student Seminar
THEME: The health of democracy
DATES: August 4-12, 2019
The 2019 Student Seminar will focusing on the increasing disillusionment with politics and political parties. The seminar will put the spotlight on the growth of illiberal politics and the radical right.
Alterative views will be discussed by looking at other forms of participation in political processes such as social movements, grass root organisations, and role of social media.
---
Program Overview
The INU Student Seminar on Global Citizenship and Peace is a unique immersion program offered at Hiroshima University. The seminar is structured around the August 6 commemoration of the atomic bombing of Hiroshima.
The Student Seminar prepares an international group of students to live and learn as active global citizens. It is structured as a week-long interdisciplinary course for full time students attending INU member institutions. Students in the seminar are interested in developing a holistic understanding of the conceptual challenges around global citizenship and peace. This program provides students with a working knowledge of global citizenship andpeace with a focus on cross-disciplinary problem solving of real-world political, economic, social and cultural problems.
The team of instructors from INU member institutions includes faculty and practitioners with expertise across key disciplines in the social sciences.  The program includes lectures, case studies, small group discussions, field trips to nearby attractions, participation in the peace memorial ceremony on August 6, and a cultural program.
Eligibility
Full-time students from INU member institutions who are willing to be challenged by an intensive academic and cultural program.
Who should apply?
The student seminar is designed for highly motivated students who are interested in:
Increasing their understanding of political, economic, social and cultural challenges emerging in an increasingly globalized world
Understanding the notion of global citizenship and considering their potential as global citizens
Deepening their appreciation of the challenges and payoffs of cross-cultural and international engagement
Sharing reflections with students, academics, and other seminar participants.
Application and Selection Process
Each INU member institution determines the application and selection process for students at their university. For more information, contact the international office at the appropriate institution, or contact the INU Coordinator at the INU secretariat.
Practical Information
Course guides, reading lists, and travel information for participants will be published on this page once students have been selected and nominated by their home universities, in May 2019.
Henry Fong Award
Upon successful completion of the Summer School, qualifying participants are encouraged to apply for a Henry Fong Award.
Questions?
Contact INU office: inu@kingston.ac.uk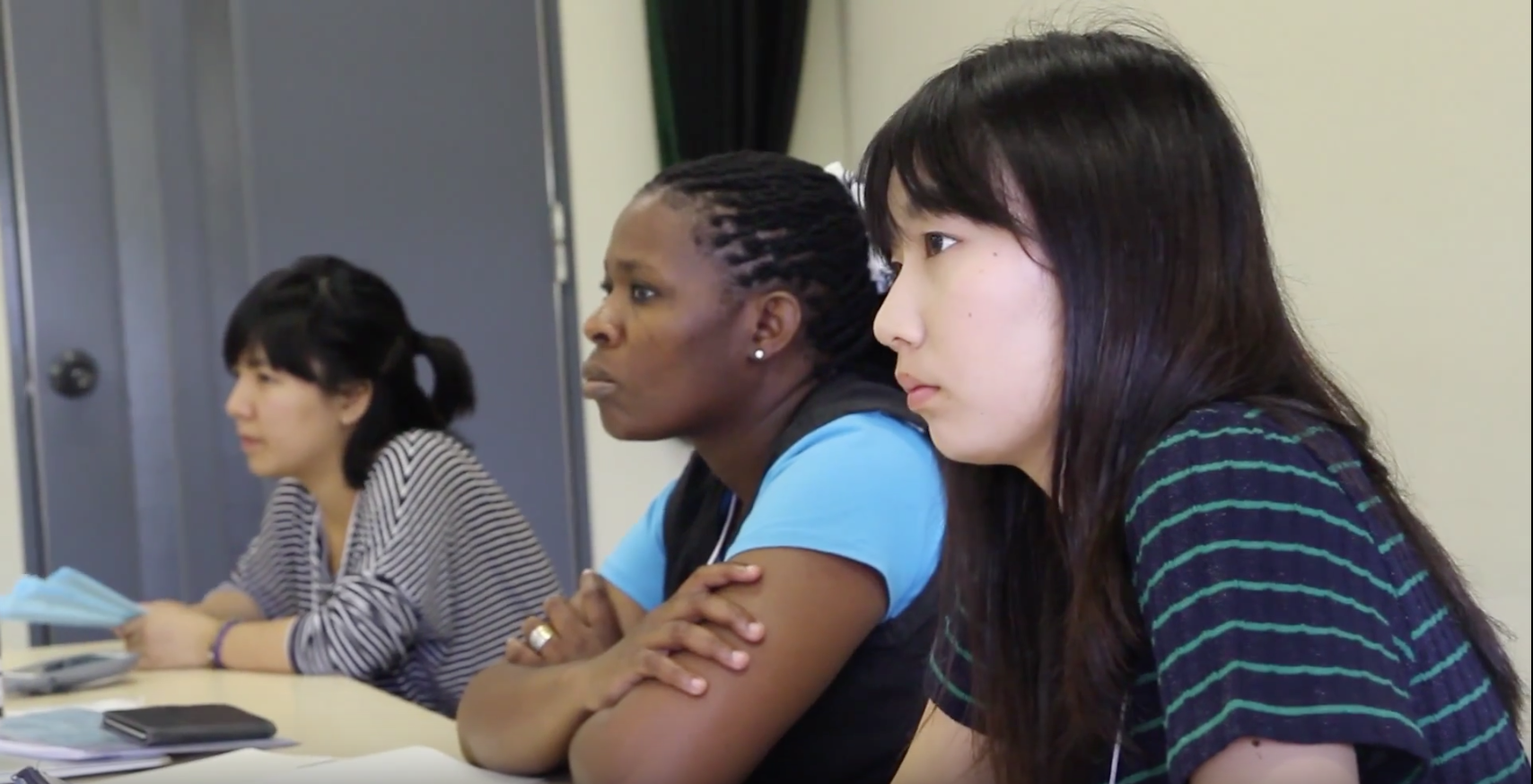 The INU Student Seminar features:
Lectures and workshops with academic experts and guest speakers from around the world;
Interactive seminars that encourage stimulating discussion and learning;
A role-play of a special session of the United Nations General Assembly;
A truly international student body
2018 Highlights
"This was my first UN Role Play experience, and it gave me a greater understanding of gobal issues, especially when focusing on food and water insecurity"
"Amazing and eye-opening"
"An incredible experience to have been able to share, learn and exchange with fellow students and teachers from all over the world and with different background"