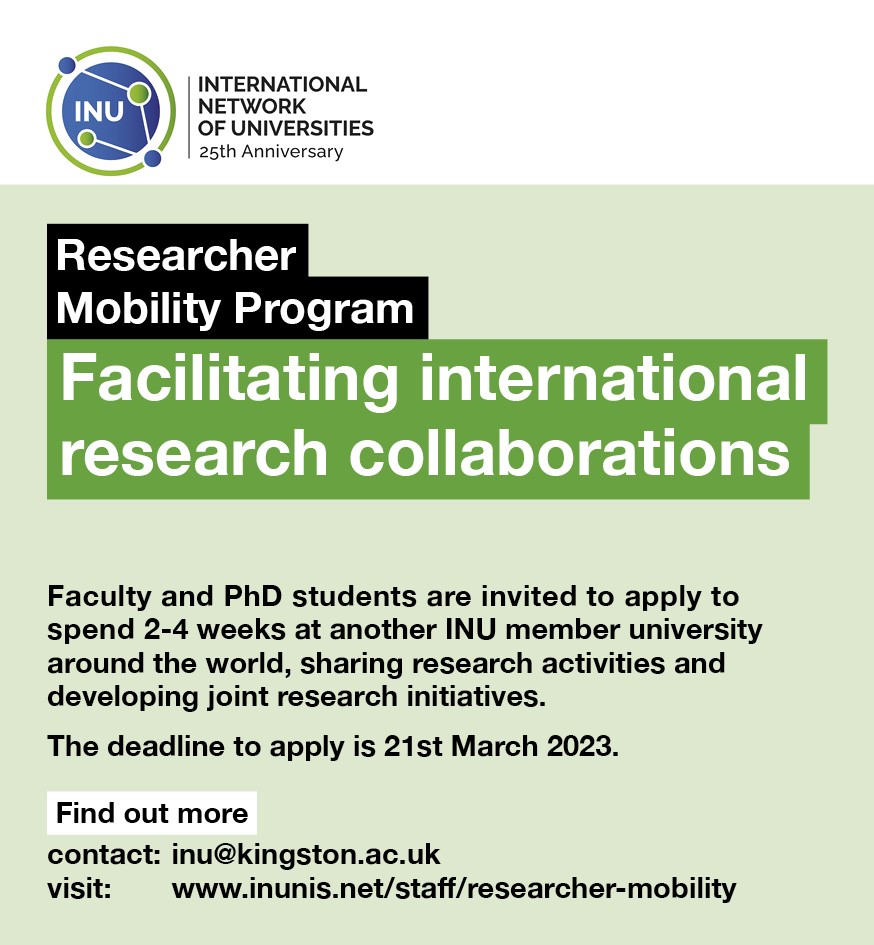 Faculty Researchers and PhD students are invited to apply for the Researcher Mobility Program, an initiative designed to encourage the development of international research collaborations between members of International Network of Universities.
The Researcher Mobility Program offers faculty researchers and PhD students (or equivalent) the opportunity to establish an international research collaboration with another INU member university.  The purpose of this program is to develop joint research initiatives between INU member universities and to share expertise between research centres.  Visits should be for 2-4 weeks and should form the basis for future collaboration between the two research centres.
There are 5 awards of up to $2,000 each year, which contributes towards travel and living costs to facilitate the visit.  The deadline to apply is 21 March 2023.
For more information, please visit the Researcher Mobility Program webpage