James Madison University, Harrisonburg, Virginia, United States, offers the JMU Cross-Cultural Program: U.S. History, Culture, and Society, from July 2-29, 2017. More information about the program is available in the flyer. JMU offers four full scholarships for students enrolled full time at an INU member institution. Application is open now and the deadline is April 30, 2017.

Universidad Nacional del Litoral, Santa Fe, Argentina offers three programs during the International Winter Schools from July 24 – August 4, 2017.
The three programs are:
Program activities: The academic offer is complemented with cultural and recreational activities aiming for foreign students to learn about the culture, the customs, and history of the city of Santa Fe and its region.
Language of instruction: Spanish
Location: Santa Fe, Argentina
Eligibility: All undergraduate international students and international musicians are welcome to the UNL's Winters Schools.
Registration for international participants will open in April-May 2017.
More details about the programs are available in the International Winter Schools website and flyer.
For inquiries do not hesitate to write to escueladeinvierno@unl.edu.ar.
Nelson Mandela University, Port Elizabeth, South Africa offers seven short term programs June 27 – July 27, 2017:
Environmental Studies
Community Holiday Club
Business in Africa
Community Service Learning
Conflict Management and Transformation
Human Rights
South African History, Culture & Language
For more information check the NMU's International Centre's website.
Application deadline: April 29, 2017.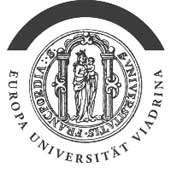 European University Viadrina, Germany, is offering a summer program, "Understanding Borders, Security, and Identity" from June 1 – July 15, 2016.
Situated right alongside the Oder River, which marks the border between Germany and Poland, and just one hour away from Germany's capital, Berlin, the European University Viadrina's geographical location underlines the international profile of the institution and serves as a perfect point of departure for interdisciplinary studies on borders, security and cultural identity.
The program is designed for undergraduate students in European Studies, Global Studies, History, Social Studies, Cultural Studies, Business Administration, and Economics.
More information is available in the flyer.  Please promote this program at your relevant faculties and departments.
Application deadline for online registration is March 13, 2016.
For further information, please write to: summer-program@europa-uni.de or visit homepage: www.europa-uni.de/summer-program.