Master's Summer School for Global Citizenship and Peace
2017 Master's Summer School
THEME: Free and Equal: The United Nation's turn to Human Rights Protection Based on Sexual Orientation and Gender Identity (SOGI)
DATES: August 4-12, 2017
The United Nations is the center of the global human rights regime, yet until recently it neglected the physical abuse and political disenfranchisement suffered by people of diverse sexual orientation and gender identity (SOGI). In the last decade, however, this situation has changed remarkably. UN Secretary General Ban Ki-moon has powerfully urged all states to address the human rights abuse of LGBT persons. He has declared the struggle for the protection of LGBT rights 'one of the great, neglected challenges of our time". The UN has launched a major global education campaign on LGBT rights, called "Free and Equal." Similarly, in a controversial landmark speech at the UN, Hilary Clinton, as US Secretary of State, enjoined the world to recognize that "gay rights are human rights, and human rights are gay rights". And in 2016, the UN Human Rights Council adopted a resolution on "Protection against violence and discrimination based on sexual orientation, and gender identity," thereby mandating the appointment of a United Nations Special Expert on SOGI.
In 2017 the INU program on Global Citizenship and Peace will examine the history and development of this controversial change in policy focus at the international level, and will explore its implications and political dynamics within global politics.
In preparation for the course, successful applicants will write a 4000-word paper on one of the five themes and will present this paper during the course at Hiroshima University.
More information coming soon…
---
Program Overview
The INU Master's Summer School on Global Citizenship and Peace brings together graduate students to examine that globalization and its challenges affect the concept of global citizenship. The Master's Summer School considers the ways that human rights, gender, security, migration, and the environment play out in an increasingly interdependent world and explores ways of achieving policy outcomes that promote and occasionally impede global citizenship. The course involves an intensive series of seminars and lectures by professors from INU member universities and concludes with a simulation of an international decision-making process.
Pre-course assignment
In preparation for the course, graduate students write a 4000-word paper on one of four themes related to global citizenship and peace (to be provided in spring 2016), which they present during the course.
Eligibility
Graduate students in the relevant field and from an INU member institution are eligible to apply.
Application and Selection Process
Each INU member institution determines the application and selection process for students at their university. Students are welcome to express interest in participation to their INU point of contact at their home university.
Practical Information
The course guide, reading lists and travel information for the participants will be published on this page ones students have been selected and nominated by their home universities, in May 2016.
Questions?
Contact INU office: inu@kingston.ac.uk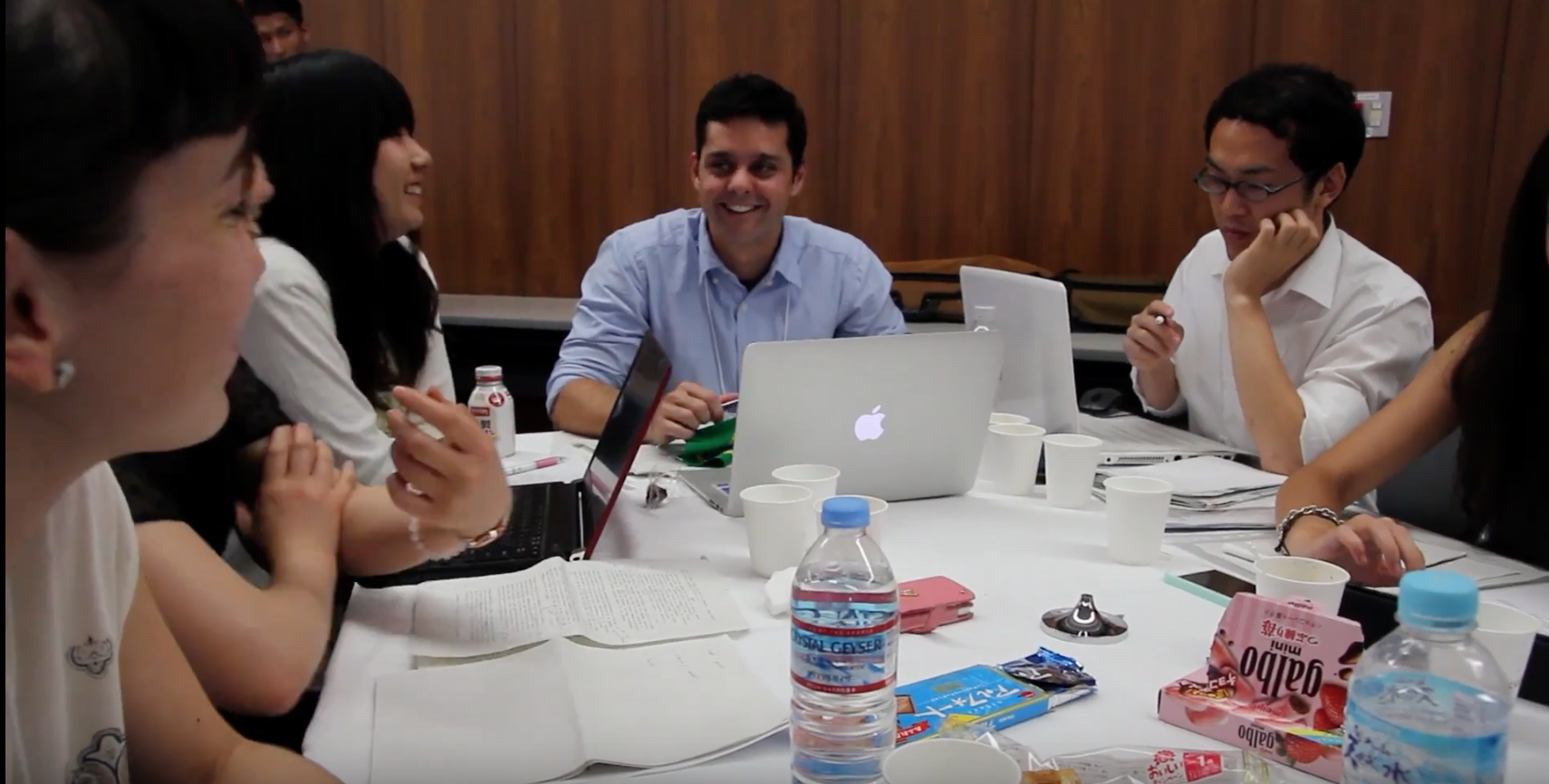 2016 Highlights
"The fact of spending the first two days [in Hiroshima City] with people we did not know and realize that we can all share ideas and find someone who can be similar in personality to each one of us. This gives us the opportunity to get closer to people we never thought before we could establish communication with."
"I learned that not every issue has a right answer and that you have to put your personal feelings aside in order to look at a different perspective."
"While holding some deep-seated opinions on global political matters, I also learned that I am incredibly open to new ideas and perspectives. The INIU Programme provides the perfect platform for this."